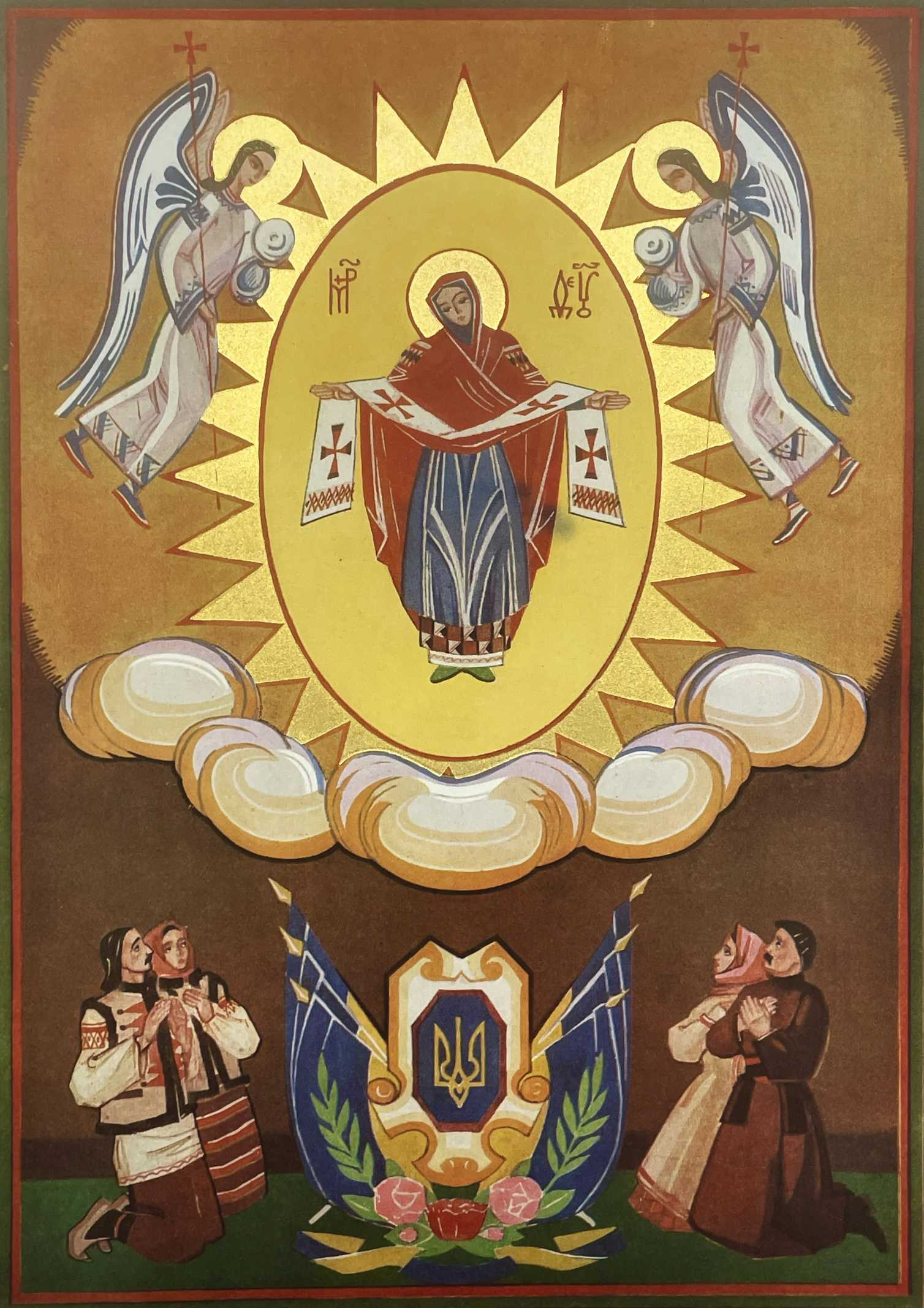 Ukrainian clergy demonstrating against the war in their country have appeared in media coverage carefully holding an image of the Virgin Mary, her outstretched hands lifting up the edges of a cloak.
I am an archivist for the Marian Library at the University of Dayton, which includes a collection of Ukrainian artwork about Mary. For Ukrainian Christians, both Orthodox and Catholic, the "Pokrova" image held by protesters represents a long history of seeking Mary's protection during difficult times.
These pictures depict a particular religious icon known as the "Pokrova" in which Mary's veil – a "pokrova," or "cover," in Ukrainian – is a sign of protection.

Kayla Harris from her essay on The Conversation, March 9, 2022
I encourage you to read more about the "Queen of Ukraine" in Harris' article. As she notes, "It is quite common for Christians, and even people of other faiths, to ask Mary to intercede on their behalf during hardship." Let us pray.
About Wind in the Chimes